Thanksgiving just wound down, so that means that Christmas and Holiday parties are winding up. A good guest doesn't walk into a party empty handed, so here are some gift suggestions that will please your host or hostess and have a minimal impact on the planet.
For a tree decorating party or going to the home of someone just starting out:
It can take a while to accumulate enough ornaments to properly cover a Christmas tree when you're first starting out. FairIndigo.com has a beautiful selection of fair-trade, hand-crafted metal and bead ornaments created in a small village in Thailand.
These succulent ornaments from VivaTerra.com will live on a tree through an entire holiday season. Perfect for a gardener.
For the hostess who is always in the kitchen:
A retro-inspired holiday apron from SwizWhiz on Etsy.com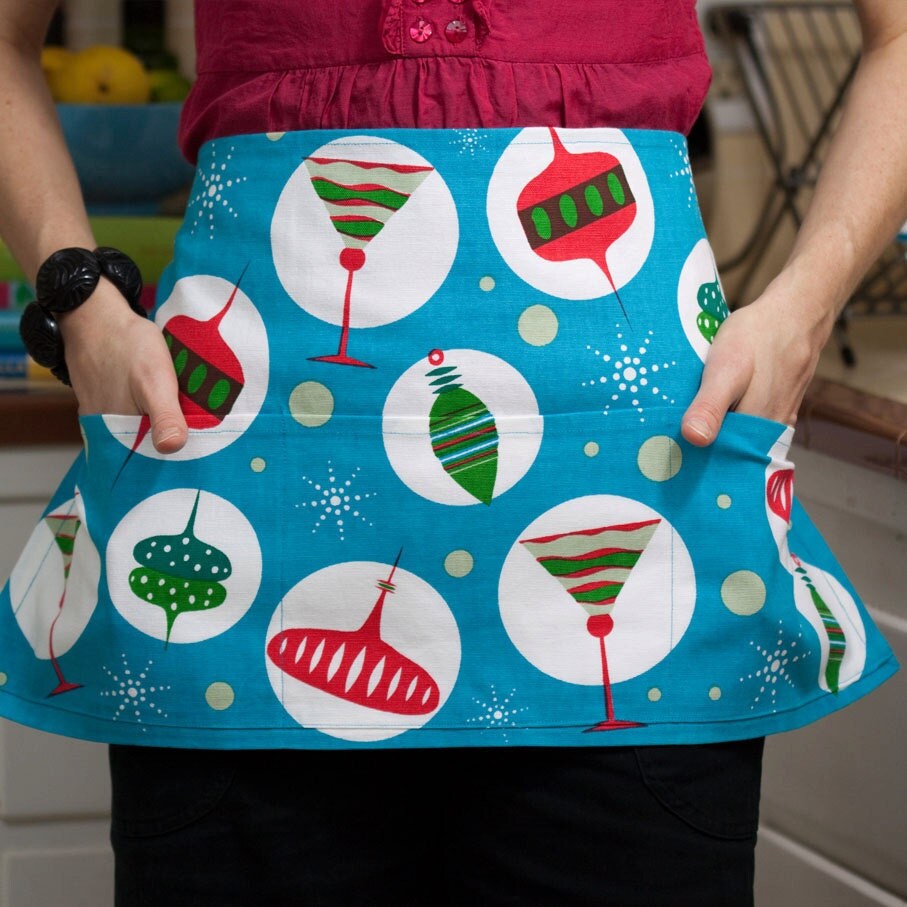 A cypress-scented soy candle and two organic cotton tea towels from Bambeco.com
Set of 4 Olive Wood spreaders, also from Bambeco.com
For the day after:
Organic sea salts for that long hot bath to relax after cleaning up from Spirit Beauty Lounge
Who doesn't need a quick, indulgent bite of organic chocolate after hosting? Set of 9 Vegan, Organic Fair-trade Chocolates — assorted flavors
Organic tea, glass cups, and a box that turns into a tray, also from VivaTerra.com
For the hostess who truly has everything:
Consider making a donation to a charity in her, or her family's, name. If it's someone you know well, do you know if she volunteers with a local organization, has a family member that battled a disease, or has a certain pet cause? A donation to a related charity is sure to be appreciated. We adopted a dog from the local SPCA last year, and I'd be very touched if someone made a donation to them in our — or his! — name. If it's one of those parties where you really don't know the hosts (spouse's work friends, new neighbor on the block, etc.), try Heifer.org.  For $20 you can give a family somewhere in the world a flock of ducks or a share in a llama that will help them on the road to self-sufficiency.  You'll make a great impression on your new friends! Still need more ideas? Check out our boards on Pinterest. We're always pinning gift ideas for everyone on your list. And to wrap up all these gifts? Save time and leave no trash behind with our VZWraps Fabric Gift Bags. We have plenty of holiday and all-occasion prints just waiting to do the job!